About Us
---
Our Approach
From restoring ancient buildings on the Mediterranean to developing healthcare projects in Florida, and from building military installations in the Middle East to managing construction work in New York City, the development, design, and construction disciplines are handled with utmost attention and time saving manner.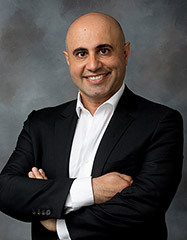 Tony Sky Designs Group is run by Antoine G. Faddoul. Faddoul is a strategic leader with extended experience in Design, Construction, and Development projects. For over 20 years, he has designed, built, and supervised dozens of structures in the United States and internationally.
Faddoul's background also covers science and developing technology, allowing him to develop and realize projects based on multidisciplinary approach. Faddoul has lectured and authored several publications on topics related to technology, time management, space travel, history, archeology, and linguistics. His precise and visionary aspects in planning along with his experience foster clear assessment of the viability of each project which allows conceiving the best scheme to accomplish it.
Faddoul is a registered architect and holds an MS in Project Management.
Activities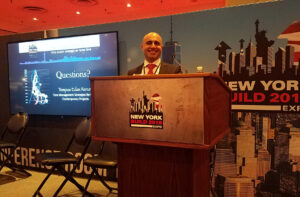 Tony Sky Designs at New York Build 2019
Antoine Faddoul, Director of Tony Sky Designs Group, gave a presentation on Time Management Strategies for Critical Contemporary Projects at the 2019 New York Build. The session was featured in Crayon HQ's article (https://www.crayonhq.com/blog/new-york-build-looks-into-the-future-proptech-among-highlights).

Preview
Antoine caught the audience's attention with the Latin phrase Tempus edax rerum. Translating to "time consumes everything", this speaker emphasized the importance of planning, and how it has been that way since ancient times for projects ranging from the mundane to those on the empire-scale. Read full article